WELCOME TO
ONPOINT DIGITAL
Stand Out
Among Your
Competitors!
WE ARE OFFERING
Our list of services is extensive. We will help to find a personalized solution for just for you.
MARKETING
Digital strategies to become number one.
WEB DESIGN
Want a cool website like this one?
SOCIAL MEDIA
You leave a first impression only once.
ANIMATION
Create stunning stories for your product.
VIDEO
Awesome videos that make your jaw drop.
DESIGN
Anything and everything you wish for.
VIBER
Reach your customers on a personal level.
SEO
Boost your website on Google.
CLIENTS & PARTNERS
From start-ups to international brands, we are proud to work with some awesome companies. Here is just a sneak peak!
NEXT LEVEL MARKETING
We are focused on creating unique experiences for all our clients, bringing them closer to existing customers and presenting their brands, products and services in the best possible light through innovative marketing strategies.
Here at OnPoint Digital, we thrive to be creative, data-driven and effective in the digital world, regardless whether we collaborate with international brands or small start-ups. The ultimate goal?
Create a long-term relationship with each of our clients, by bringing them value at each step in their marketing and promotional efforts.
CEO & Co-founder,
Matea Kiselichka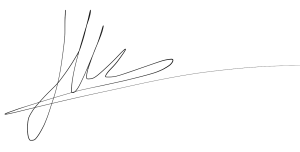 6 continents
We have collaborated with clients from each inhabited continent in the world.
Marketing intelligence
Get a powerful marketing partner to make you the best in your industry.
Become number 1.
We collaborate with only 1 client from an industry+country. Don't miss out.
CONTACT US
Give us a call, send us an email or a letter - or drop by to have a chat. We are always here to help out in whatever way we can.
CONTACT DETAILS
ADDRESS

Mitropolit Teodosij Gologanov no.9, Skopje, Macedonia

PHONE

EMAIL